Women's Equality Day: Breaking Barriers for Empowerment!
Women's Equality Day is just around the corner; with it, we celebrate colossal success and a bright future. Put your Sleeves up and get right into it!
With many empowering movements for female growth, Women's Equality Day being one of them, we celebrate growth, success, and positive societal change.
On August 26th, Women's equality day is on the agenda. But what is it about and why is it on that day? Slots Capital will help you get up to date with everything!
What's Women's Equality Day About?
Women's Equality Day is about celebrating voting rights for both biological genders! Why do we say 'biological genders'? Because back in the times, the genders were divided into only men and women.
Until 1920 only men had the right to vote. The women's suffrage movement worked hard and was successful. With the adaption of the nineteenth amendment to the Constitution of the united states, this was a thing of the past. The amendment forced the government and the state itself to include everyone in the voting without considering their gender.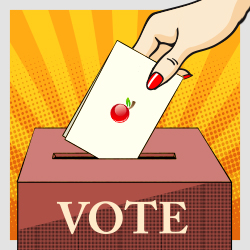 Women's Equality Day celebrations took place in 1971 for the first time, and two years later, it was designed by Congress. Each year the united states president proclaims it to reminisce on the growth.
Why Is It On August 26?
August 26th was chosen for Women's Equality Day as a reminder of 1920 when the proclamation was signed. Congresswoman Bella Abzug proposed designing August 26th as Women's Equality Day after two happenings. One was in 1970, when there was a national women's strike for equality; the other, three years later, in 1973, as the fight for equal rights continued.
This year, August 26 falls on a Saturday, allowing you to embrace and celebrate it thoroughly. Women's Equality Day is not a public holiday, but since it falls on a weekend, you can throw a party to celebrate women's rights to vote!
Isn't It All The Same?
Women's rights, gender equality day, Women's Equality Day, Women's Day, and all other empowering days are not the same.
They represent different milestones within the feminist movements, yet all work towards one goal. They are empowering women in society around the globe, supporting their growth, and letting them bloom in full power.
Why Are These Movements Important?
The movements, including Women's Equality Day, are crucial to remind the public of the success and growth from the past to now. To avoid sex discrimination, full and equal participation is required. Voting rights may have been only the first step, but we must admit many inequalities still exist.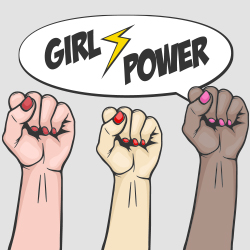 Therefore annually, we celebrate Women's equality day, women's Day, and so on to raise awareness of the ongoing differences between genders.
How To Celebrate Women's Equality Day Best?
Each year it gives us a chance to think back to the women who marched together and worked to get the right to vote! The community is thankful for the females in the past who stood up and spoke about what's on their chest, impacting the country's direction to a more equal one for everyone!
Some throw parties, and some enjoy it in silence. And then, there are some who may not make verbal statements but rather silent statements to show their commitment. Ladies who want to raise awareness may wear a specific color on Women's Equality Day.
The color some are embracing on August 26th is purple, symbolically representing justice, dignity, and being loyal to something. It aims to represent the fight for equality for the genders, which you may notice in the colors of Women's Day too!
Women's Equality Day In The Workplace
With the success of the past, we are so used to seeing women having an impact in virtually every sector of work life and society! Some may seem small, but overall, it heaps up! Ladies, if leaders or waitresses contribute to America's quality of life! Every mother, every sister, and basically every female is making life a better place with their ideas, mindset, and hands-on mentality.
Women have won in the past, and many see potential in further wins for a bright future. If you want change, you have to be the change. Or how was the saying? #bossbabe
Celebrating Women's Equality Day At Slots Capital
Slots Lotty is all up for empowering women and celebrating heroic women from the past. Therefore she began organizing a few slots games for you to enjoy.
Wizards Jackpot
The five-reeled slot game is all about magic! While the magic lies within us in real life, giving us the strength to fight for civil rights, the magic in Wizards Jackpot lies beyond our imagination. You generate fantastic combinations with magical items like the wand, hat, or spell book.
The game offers you three different wild icons. The wild symbols are one wizard and two female sources, putting a beneficial spell on your gameplay. Lita is the regular wild symbol and substitutes for every other icon. Trigger Skylar, and she expands to cover the whole reel, converting it wild! When triggering the supportive Franz, he will expand to the entire row, substituting the other icons!
Hear Me Roar
Roar as loud as you can for something you want! In the Slot game Hear Me Roar, you may roar for winnings or because the baby animals are unbearably cute! It offers you five reels and three rows to generate lovely winnings! The cute animals help you to your big win, and with the wild icon, you can roar wildly and loudly as you want!
Trigger free spins with the bonus icon and enjoy a great time for bigger winnings! During the free spins, any wild icon you encounter will start to move and reveal a higher multiplier! As always, the wild icon substitutes for all symbols except the bonus scatters.
Honey Hive XL
Success can be as sweet as honey, baby! In Honey Hive XL, you taste the sweetness of success and winnings! Enjoy a few watermelons, the nectar from the flowers, and the golden taste of winnings! With the 36 paylines, this slot game gives you hexagonal fields, as if you were in a bee hive!
This slot has a scatter and a wild symbol to make your success even sweeter. Trigger three scatter icons, and you will be awarded 15 free spins! When the free spins are active, the wild icon upon appearance is expanding, which may be to your advantage! Ready for the sweetness of winnings?
A Goodie To Empower Your Gameplay!
We have a juicy bonus for you to celebrate the historic event of voting rights for everyone! At Slots Capital, we cheer for those making a difference, and we support everyone! Therefore we've prepared a stunning 300% Bonus for you! The bonus will be available from Women's Equality Day (August 26th) until 31st of August. 
| Code | Bonus description | Details |
| --- | --- | --- |
| TRIPLE300 | 300% Bonus | min. Deposit $25, 45 X rollover, $7,500 max bonus available for all players |
For this juicy deposit bonus, a juicy game would fit, right? Give Triple Juicy Drops a try, collect as many as possible of delicious fruits, and get rewarded with different multipliers and free spins! The vivid graphics are the cherry on top of your winning cupcake!
Collect a certain amount of specific icons before the icons are changed, and you will encounter the Prize Wheel! Spin the wheel to get a chance to trigger cash prizes, free spins, and even bigger cash! Triple Juicy Drops won't leave you thirsty!