Top online casino blog news! 
Hey, there and welcome to the Slots Capital Casino Blog - Lotty´s Adventures! – The insightful and enjoyable forum for all of you experienced professionals, aspiring gamblers and everyone with a strong interest in making a bet every now and then. 
We're not going to turn down tired internet travelers who got here via the search engine algorithm's mysterious ways.
Looking for the fundamentals about how to get started in playing, specific info about a game or just a collection of fun facts?
We've got you covered!
Just ensure you consistently join up for our latest news, articles, amusing reads and interesting factoids on casino-related matters.
The Slots Capital Casino "Lotty´s Adventures" contains the most up to date seasonal and occasional promotions, casino games guides, interesting articles, and casino news. 
Enjoy the adventures of Lotty and many interesting articles of the current casino promotions!
Celebrate Thanksgiving with us this year!
Happy Thanksgiving to you and your family! How to get you bonus?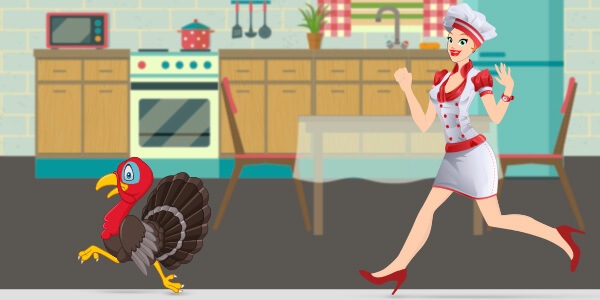 Hi there lovely beings, it´s Lotty here...
Thanksgiving Day
I am so looking forward to this Thanksgiving, as I already invited some of my friends and family!
This American holiday is particularly rich in legend and symbolism, and the traditional fare of the Thanksgiving meal typically includes turkey, bread stuffing, potatoes, cranberries, and my personal favorite, pumpkin pie! 
Thanksgiving is celebrated on the fourth Thursday of November while as I know in Canada nearly one month and a half earlier (second Monday of October). Thanksgiving has deep roots in religious tradition, but nowadays it is primarily celebrated as a secular holiday.
When does it all began? In the early XVII century, but the date and popularity varied between states. Things things are never clarified very accurately in my opinion. The first one happened on November 26, 1789 by George Washington. 
Thanksgiving Celebration
Thanksgiving is a great time to be thankful and appreciate who you have and what you have. It is a time for families to meet, socialize and enjoy each other's company, sometimes the only opportunity in a year. Some prefer it to Christmas because of less emphasis on consumerism. Thanksgiving, for most, is also a start of a four day weekend which is great, too.
Interesting facts about Thanksgiving
Canadian Thanksgiving predates American Thanksgiving by 43 years. The first Thanksgiving in North America was held in 1578 in what is now Newfoundland, Canada. It was 43 before the first American Thanksgiving which happened in 1621 at the site of Plymouth Plantation, in Massachusetts.
Sarah Joseph Hale, who is the author of the nursery rhyme "Mary Had a Little Lamb" had contributed to the establishment of Thanksgiving as a national holiday. After 17 years of sending letters to President Lincoln, she had convinced him to support legislation establishing a national holiday of Thanksgiving in 1863. Before Thanksgiving, the only national holidays celebrated in the United States were Washington's Birthday (Presidents' Day) and Independence Day.
The TV dinner was invented in 1953 when Swanson had 260 tons of leftover turkey from Thanksgiving and no idea what to do with it. When asked, one of the employees said that they should package it in trays with sides and freeze.
There is a grocery in Paris named "Thanksgiving" that sells US food like Skippy peanut butter, Jello Instant Pudding, and Pop-Tarts to homesick ex-pats.
The day after Thanksgiving is the busiest day of the year for plumbers and septic companies who call it "Brown Friday"
Get your Thanksgiving Bonus!
| | | |
| --- | --- | --- |
| Bonus | Code | Time |
| 300% | THANKSGIVING2017 | 23-30 November |
Terms and conditions apply. No max cash out is attached to the bonus. You need to roll over the bonus 40 times before cashing out. 
Have fun and enjoy!