Retro Party at Slots Capital
Get your 300% bonus now between 5-10 August!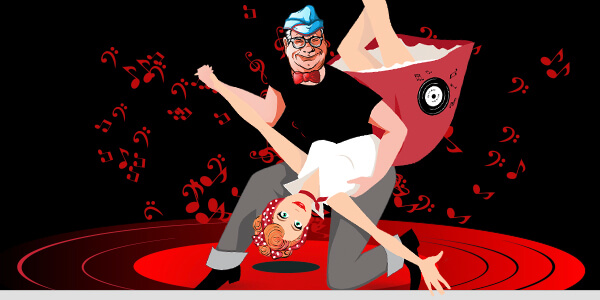 Hi there lovely beings, its Lotty here!
Going Retro at Slots Capital
I love throwing parties, specially in combination with my favourite music, Rock´n´Roll!

Tight trousers, leather jackets and pencil skirts! Enjoy the Retro party at Slots Capital! We travel back to the 50´s! This era was a post war boom in both economy and population. A record number of babies were born during this golden time of pop culture.  Our big favorites like Elvis Presley, Chuck Berry and Frank Sinatra were ruling in the show business. Enjoy our special Retro promotions for the week!

Get in the mood by listening to the biggest hits of the time!
The history of the music of the 50´s and 60´s
Rock and roll dominated popular music in the later half during the late 1940s and early 1950s, and quickly spread to much of the rest of the world. Its origins in a mixing together of various black musical genres of the time, including rhythm and blues and gospel music; with country and western and Pop. The 1950s saw the growth in popularity of the electric guitar (developed and popularized by Les Paul). Chuck Berry, who is considered to be one of the pioneers of Rock and roll music, refined and developed the major elements that made rock and roll distinctive, focusing on teen life and introducing guitar solos and showmanship that would be a major influence on subsequent rock music.By 1958, many rockabilly musicians returned to a more mainstream style or had defined their own unique style and rockabilly had largely disappeared from popular music, although its influences would remain into the future.
Get your 300% Bonus Now!
Playable on Mobile or
Desktop in

our online Casino! 

We as well offer you a bonus of course for our Retro Party!
Available 5-10 August, 2017
300% Deposit bonus

Minimum

deposit $35/

EUR

35/ZAR 350
No max cash out
40 times rollover attached

Enjoy!