The Labor Day Party Is Coming To Slots Capital
Be ready for the end-of-summer celebration with barbeques and street parades - Labor Day is coming!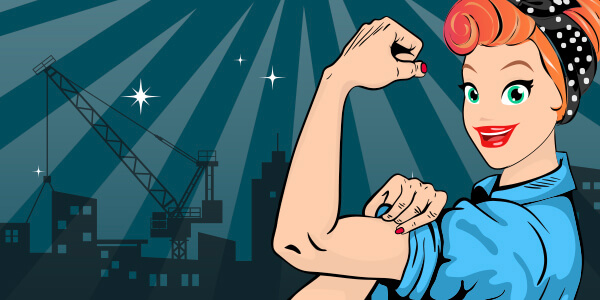 The What, When, And How Of Labor Day!
Around Labor Day, there are many traditions we keep strong. Whether it is a BBQ with family and friends, joining the parties in town, attending the Labor Day parade, or simply enjoying the Slots Capital Slots, we hope you'll enjoy it to the fullest. Since the date is close, we are checking what's up with the holiday and how you can make the best of it.
So, let's start with the crucial information first.
When Is Labor Day?
The first Monday in September is dedicated to Labor Day. Since 1894, we have officially celebrated that day to honor the American workers, which means that in 2023, it falls on Monday, the 4th of September.
It is a national holiday in the US, meaning everyone can celebrate it with joy, fun, and whatever else the celebrations bring with them.
Why is Labor Day in September and not May?
Labor Day wasn't always a federal holiday for every state of the US. The first of May, or better said, May Day, stands for International Workers Day and basically is Labor Day. By 1894, President Grover Cleveland signed a law marking Labor Day on the first Monday in September.
You should know that in May 1886, a violent confrontation between socialist workers and the Police took place, which entered History as the "Haymarket Riot." Growing resentment and years of struggles in the laboring classes, so to speak, forced the President to make Labor Day a legal holiday for the whole State of America.
As a result, Labor Day was born with the law's signing in 1894. It is said that President Grover Cleveland didn't feel comfortable putting Labor Day in May due to the Riot. So he chose an alternative date, which ended up being in September.
What Is Labor Day About?
Labor Day is a day to honor the working people of the United States and how they helped build the country's strengths and prosperity. It is an annual celebration to honor the contribution of all workers and the working conditions they protested for successfully.
The first Monday in September includes schools, and most businesses closed. It gives all workers a day for well-deserved rest. Who wouldn't enjoy a long weekend, right?
How To Enjoy The Labor Day Holiday Best?
It is usually celebrated with summer activities, like barbecues. Some think it is the unofficial end of summertime. Did you know that? Cookouts, parades, and picnics are common ways of celebrating Labor Day with a yummy bang with lots of laughter. We'll cover it further with more details and inspirations for your summer party! Keep reading.
The Ultimate Labor Day Outfit
The day is to honor everyone regardless of their profession. Since you want to feel comfortable, it is recommended not to wear your work clothes. Wear some shorts, put on your favorite T-shirt, and wear the lovely sundress you bought. Important that day is that you feel comfortable in what you are wearing while enjoying the celebration.
What's The "No White After Labor Day" Deal?
In the late 1800s/early 1900s, wives of rich-ruled society men seemed to have established insider rules when it came to fashion. Since there was a difference between respectable old-money families and those who earned new money quickly, insider "rules" had to be established to differentiate the two categories. One hint to tell who was "acceptable" and who wasn't was how women appeared at the opera. If at the opera a woman showed up dressed in what would cost more than most Americans made in a year, but wearing a wrong sleeve length, other women did not spend time on talking to them.
Back to the topic, why not wear white after Labor Day? Not wearing white outside of the summertime was just another rule the rich wives set up back in the day. The color white was supposed to be worn at weddings or resorts. But what happened if it was still extremely hot outside of the summer season? If you wanted to be dressed "appropriately," you simply wore another color. This old-fashioned rule said that the color white shouldn't be worn from September (Labor Day) till the first of May.
This trend has kept strong through the years, but as some may think, some people are taking rules meant to be broken. So did the iconic Coco Chanel. She wore white around the year. Nowadays, fewer people care about this insider rule.
Labor Day Celebrations
As said earlier, many Americans love to throw a BBQ and invite people to their Labor Day celebration party. Others prefer to attend the street parade in their town. Before you can put your feet up high and enjoy the Slots Capital Casino Slots at the end of the day, here are some suggestions to make your party the best in town!
Hot Dogs On The Grill
Start the grill and put the food on - people are hungry and ready to party!
Besides pork chops, steaks, grilled cheese and veggies, ribs and burgers, Hot Dogs are an unspoken must-have at every Labor Day garden party. But what are the best combos?
To be honest, the best is when the guests can create it based on their own taste. That probably means more preparation for you but more satisfaction for your people. Put all the possible ingredients for a Hot Dog into separate bowls and let the party people go for whatever drives their boat of taste.
Of course, we also understand that you may want to offer a few variations only. Thus, we prepared something for you! 😉 Try some of these hot dog recipes from Personal Creations and wow everyone in your garden. In the suggestions, the basics (bread and sausage) are given:
The Classic: Yes, the classic one has to be mentioned. Simply add ketchup and mustard, and you are ready to go.

The Spicy One: Add some hot elements for those who consider the classic boring. This can include sauces like Tabasco, Jalapenos, or any other pepper.

Say Cheese: At every party, there is at least one cheese lover. Add cheese to the burger bun and warm it up so the cheese melts. Then, you can add the sausage and the rest of the toppings.
Toppings you should remember to offer are relish, onions, cole slaw, pickles, and whatever you and your guests desire! 😁
Perhaps you want to add a little twist to enjoying the delicious Hot Dogs? Let everyone count how many they have eaten, and at the end of the gathering, the one with the highest score gets a special prize from you. Just an idea ;)
Set Up Outdoor Party Games
What would be a Labor Day festivity without some fun? From young to older generations, everyone can be part of the games. Here are some Labor Day party ideas to make your gathering the best of them all.
Labor Day Scavenger Hunt
Those Labor Day celebrations usually involve kids. List things that show love for America, and let your kids find them. For example, they can find things with red, white, and blue colors or something with the American flag. They can also find things related to the summer holiday, like buns, sunshade umbrellas, hamburgers, or ice cream.
Memory Matching Game
Place pairs of pictures face down on the surface. Then everyone who's playing flips two pictures to see if they match. When matching two, another attempt is allowed by the player. The next player can flip cards when there is a mismatch. The player with the most matching pairs is the winner. The pictures can relate to Labor Day, serving educational aspects to the kids, as you can teach them the meaning behind it.
Outdoor Bowling
Outdoor bowling offers a delightful twist on the classic game, bringing excitement under the open sky. Players roll the ball on natural terrain, adding an element of unpredictability to each throw. The refreshing setting and casual vibe make outdoor bowling a perfect social activity for the celebrations.
Last But Not Least
However you plan to spend your Labor Day, we hope you will have fun and enjoy it to the fullest. The Labor Day weekend offers excellent chances to recharge your batteries while relaxing or to visit family and spend some quality time full of action with them. It is up to you to make the best out of it.
Slots Capital Casino wishes everyone a great Labor Day weekend!