Top online casino blog news! 
Hey, there and welcome to the Slots Capital Casino Blog - Lotty´s Adventures! – The insightful and enjoyable forum for all of you experienced professionals, aspiring gamblers and everyone with a strong interest in making a bet every now and then. 
We're not going to turn down tired internet travelers who got here via the search engine algorithm's mysterious ways.
Looking for the fundamentals about how to get started in playing, specific info about a game or just a collection of fun facts?
We've got you covered!
Just ensure you consistently join up for our latest news, articles, amusing reads and interesting factoids on casino-related matters.
The Slots Capital Casino "Lotty´s Adventures" contains the most up to date seasonal and occasional promotions, casino games guides, interesting articles, and casino news. 
Enjoy the adventures of Lotty and many interesting articles of the current casino promotions!
Join Lotty on an adventure among dinosaurs
The JURASSIC bonuses are waiting for you!

Travel to the legendary island with us, to Jurassic World!
These magnificent creatures are just waiting for you! This time Lotty travels to the island of Jurassic World to seek new adventures. Will you join her? You can enjoy our dinosaur themed game: Million Reels BC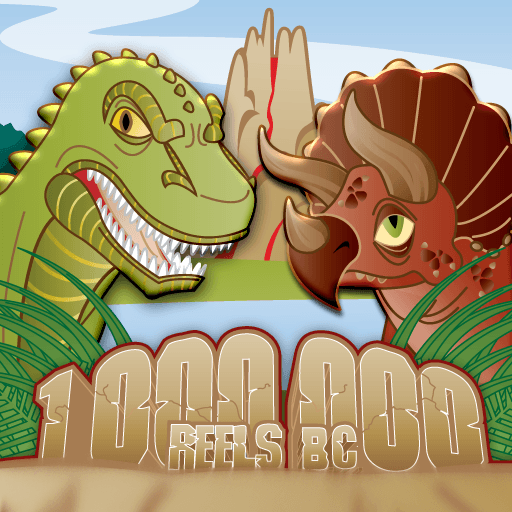 What are dinosaurs?
Dinosaurs are a diverse group of reptiles of the clade Dinosauria. They first appeared during the Triassic period, between 243 and 231 million years ago, although the exact origin and timing of the evolution of dinosaurs is the subject of active research. They became the dominant terrestrial vertebrates after the Triassic–Jurassic extinction event 201 million years ago; their dominance continued through the Jurassic and Cretaceous periods. Reverse genetic engineering and the fossil record both demonstrate that birds are modern feathered dinosaurs, having evolved from earlier theropods during the late Jurassic Period. As such, birds were the only dinosaur lineage to survive the Cretaceous–Paleogene extinction event 66 million years ago. Dinosaurs can, therefore, be divided into avian dinosaurs, or birds; and non-avian dinosaurs, which are all dinosaurs other than birds.
Check out our special MEGA BONUSES!
JURASSIC150 - 150% Bonus
Available: 22-30.06
Redeem code: JURASSIC150
Min. deposit $25
No max cash out
30 times rollover
JURASSIC250 - 250% Bonus
Available: 22-30.06
Redeem code: JURASSIC250
Min. deposit $30
No max cash out
45 times rollover
JURASSIC300 - 300% Bonus
Available: 22-30.06
Redeem code: JURASSIC300
Min. deposit $35
No max cash out
35 times rollover
Terms and conditions apply. 
Have fun and enjoy!