Top online casino blog news! 
Hey, there and welcome to the Slots Capital Casino Blog - Lotty´s Adventures! – The insightful and enjoyable forum for all of you experienced professionals, aspiring gamblers and everyone with a strong interest in making a bet every now and then. 
We're not going to turn down tired internet travelers who got here via the search engine algorithm's mysterious ways.
Looking for the fundamentals about how to get started in playing, specific info about a game or just a collection of fun facts?
We've got you covered!
Just ensure you consistently join up for our latest news, articles, amusing reads and interesting factoids on casino-related matters.
The Slots Capital Casino "Lotty´s Adventures" contains the most up to date seasonal and occasional promotions, casino games guides, interesting articles, and casino news. 
Enjoy the adventures of Lotty and many interesting articles of the current casino promotions!
3 Things That You Can Expect On June Promotions At Slots Capital
Chek out our June promotions!
June at Slots Capital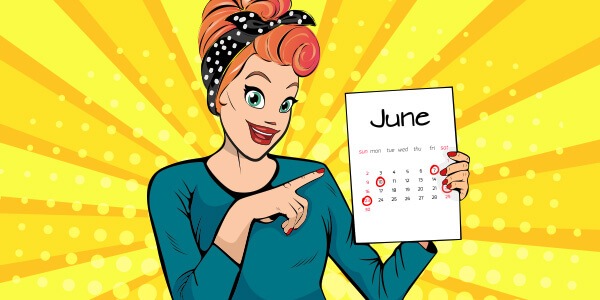 Make a Popsicle Day!
14th of June is the official " Make a popsicle Day". We just simply looove popsicles. The Popsicle was accidentally invented in 1905 by 11-year-old Frank Epperson. Epperson left a mixture of powdered soda and water and a stirring stick in a cup on his porch.
What a lucky accident! Popsicles are fun summer treats. They're generally small, and they come conveniently-sized in single servings. This makes them perfect for easy portion control. Plus, many popsicles are fruit-flavored and boast about having serious vitamin content!
Check out a video on how to make a popsicle the easiest way!
Oh and do not miss out bonus, POP200!
POP200
14-22.06
• 200% bonus
• minimum deposit $35
• max deposit $500
• 35 times rollover
• no max cash out
Pink Day
National Pink Day is observed annually on June 23rd.  This day is set aside for the color pink and all it represents. As one of the most common colors of flowers, pink serves to attract the insects and birds that are necessary for pollination. The most apparent way to celebrate is to wear pink.  Enjoy foods and beverages that are pink.  Give a donation to any of the charities that use the color pink.  Use #NationalPinkDay in social media.
PINK250
23-30.06
• 250% bonus
• minimum deposit $35
• max deposit $500
• 45 times rollover
• no max cash out
BRING YOUR DOG TO WORK Day!
No, you're not dreaming, there's an actual day when you can bring your pampered pooch to work with you, to help you feel a little less stressed about your workload.
The only issue is, you might have to work some magic to convincing your boss to let you bring your pet in, as unfortunately, not everyone is going to be keen on the idea. Many scientific studies have concluded that the presence of pets can help reduce a person's stress level in the workplace. Enjoy our barky bonus, DOGATWORK!
DOGATWORK
26-30.06
• 300% bonus
• minimum deposit $35
• max deposit $500
• 45 times rollover
• no max cash out
Terms and conditions apply. 
Have fun and enjoy!