Top online casino blog news! 
Hey, there and welcome to the Slots Capital Casino Blog - Lotty´s Adventures! – The insightful and enjoyable forum for all of you experienced professionals, aspiring gamblers and everyone with a strong interest in making a bet every now and then. 
We're not going to turn down tired internet travelers who got here via the search engine algorithm's mysterious ways.
Looking for the fundamentals about how to get started in playing, specific info about a game or just a collection of fun facts?
We've got you covered!
Just ensure you consistently join up for our latest news, articles, amusing reads and interesting factoids on casino-related matters.
The Slots Capital Casino "Lotty´s Adventures" contains the most up to date seasonal and occasional promotions, casino games guides, interesting articles, and casino news. 
Enjoy the adventures of Lotty and many interesting articles of the current casino promotions!
Our most popular games during Christmas season
Have some fun with us during this holiday season! You can choose among many popular games, and you can spend cozy time at home playing them. 
Most popular Christmas Slots at Slots Capital
​Have some fun with us during this holiday season! You can choose among many popular games, and you can spend cozy time at home playing them. 


​Our

new game Misfit

Toyland

 arrived on the 11th of December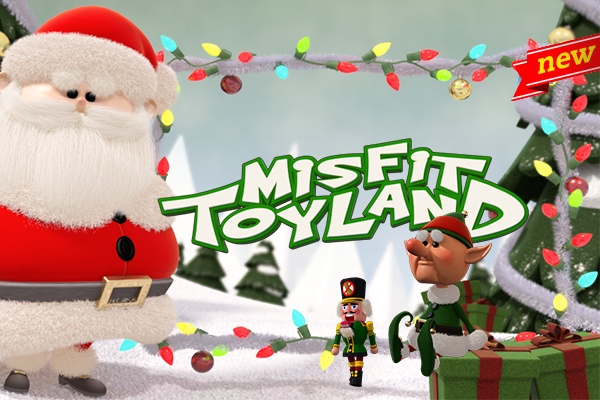 We are proud to announce the launch of Misfit Toyland, a Any-way 30×, 5-Reel Slot.
Where do all the discarded toys of past Christmases go when the children no longer want to play with them? They go to Misfit Toyland - Rival's latest 5 reel 243 line slot. On Christmas Eve, Santa and his helper Elves visit Misfit Toyland and collect the unwanted toys and find them new homes and children to play with. There's a Jack-In-The-Box, a ragged Doll, a Cowboy riding a pig, a Nutcracker with a nut allergy, a square Bubble-blowing Wand, a cube-shaped Basketball, and a green Business man action figure. Spinning 9, 10, J, Q, K, and A icons shine and sparkle in red, green, silver, and gold.
During regular play, the Jack-In-The-Box is an expanding wild! Three or more Santa icons triggers the Choose A Toy Free Spin Round! Choose either the Broken Truck with a Sticky Wild, the Jack-InThe-Box with an Expanding Wild, or the Sinking Ship with a Sinking Wild that expands downward.
​One

 of the biggest favorites during Christmas is our game Snow Wonder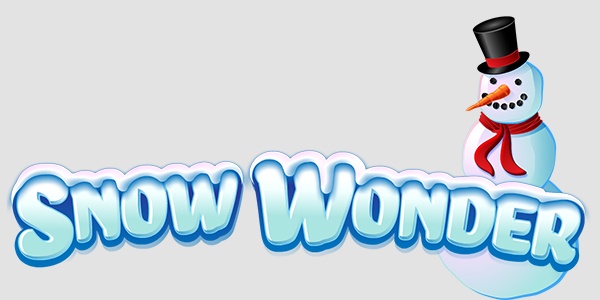 'Tis the season to be jolly, and you can revel in this joyous time of year with Snow Wonder. This frozen 3-Reel is full of festivity, so make a mug of hot chocolate and get cozy. The serene snow scape is complete with a spirited snowman and the Icons include candy cane colored Bars and 7's, as well as pine cones, silver bells, and bows of holly. When it's this cold outside, there's no wonder you'd rather be inside playing Snow Wonder!
Try one of our cutest winter themed game: Penguin Payday
It's a cold day in Antarctica, so cold in fact that a bunch of penguins have been frozen solid in blocks of ice. Scratch the frigid penguins out of their ice cubes. If you match 3 of the same penguin watch them dance in glee. Break the ice with Penguin Payday.

And last but not least a cool slot game for the guys, Ice Picks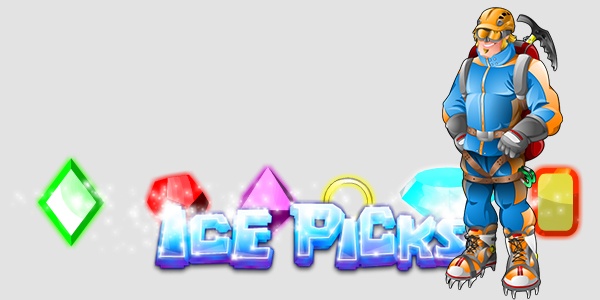 Grab your pickaxe and smash some ice with Ice Picks, a 5 reel slot. Search for hidden treasures in the frozen cavern. You'll need your climbing gear – a helmet, boots, goggles, wooden crate, and a compass. Treasures frozen within the ice include ancient tools, bones, a bowl, a statue, and a treasure chest.
Watch out for falling ice in the Ice Picks Bonus Round when you hit 3 or more Map icons. Use your pickaxe to crack open the ice and release the gems trapped inside.
Have fun and enjoy!