Christmas Slots and Festive Fun at Slots Capital
When the snow falls, the Christmas Slots are paying high!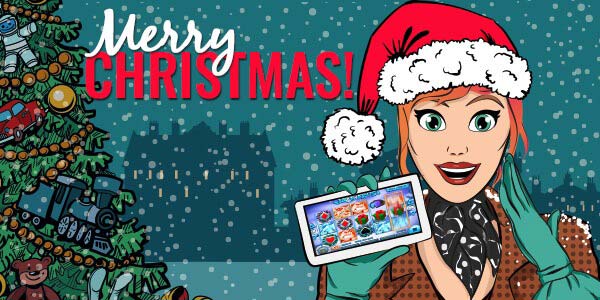 We Love Christmas!
When the snow is falling, the mulled wine is boiling in the pot, and elves all around, you know what season it is! Right, it is the festive season. At Slots Capital, we are changing to the festive mood, matching our appearance to the most wonderful time of the year. The mistletoe is hanging from the ceiling, the Christmas tree is about to be decorated, and the whole interior goes through a make-under!
The holiday spirits are not just offline visible. The Christmas slots in our casino will guarantee every player lots of candy canes, wild symbols, and winning in the stockings! Our players will love the real money winnings that all of our Christmas-themed slots have ready!
So, let's hop on the sled and slide toward Christmas excitement at Slots Capital.
A Reason To Celebrate
As with many festives, Chrismas has its origin in religion. Birth of Jesus Christ is anually celebrated among millions of people around the globe. The exact date of Jesus Christ's birth is unknown, however, the day has been set to December 25th since the fourth century. It is based on the Roman calendar and the solstice.
Christmas trees, lights, as well as Christmas gifts, and Christmas carols are some of the most iconic symbols during this holiday season. Also, with the rise of the internet the Christmas-themed online slots gained more and more popularity.
Christmas Cheer With The Right Slots!
The creation of online slots fitting the Christmas theme probably started when casinos became available online. The Santa spins, the bonus free spins, the graphics, and the festive slots are converting every Grinch into a Christmas lover!
You don't have to go to the North Pole to enjoy the best Christmas slots. With festive cheer, the Xmas slots are played once the season starts. Also, watch out for new game releases available in the casino lobby.
Xmas What?!?
When people use the term "Xmas," they basically refer to Christmas. It is the abbreviation that usually the younger generation nowadays uses. Actually, it is the first letter of the word Christós - Christ in English. The "X" later has been used an alternative way of writing Christmas. The rest, the "mas", is almost self-explanatory to us.
Christmas Is Everywhere!
You may encounter the Christmas spirit in our slot machines, in the website banner or in our newsletter. Besides this, you find many other Xmas inspired things in the jolly season. Let's have a look at where that would be:
Songs
Let's be honest: who isn't listening to a Christmas song performed by our most favored singer? Not only can we listen to a Christmas carol, we even sing it on our own. Join a choir or simply meet up with family and friends for an evening full of singing and good company.
Movies
Christmas is no exception to the rule with films like 'Last Christmas' (2019) - starring Emilia Clarke and Emma Thompson-, and the old-time classic movie 'Home Alone' (1990) with Macaulay Culkin. As all the good things are coming in threes, another fantastic Christmas movie you may want to watch with your family and friends is 'Polar Express' (2014) with Tom Hanks.
Art
It is not a secret, that artists are hopping on the train to include christmas elements in their art. With lovely greeting cards, custom art and many other creative ways of portraing the Christmas spirit. Sometimes it is just little items like Santa hats on their characters.
Merchandise
If its a reindeer, elves or extra presents, the festive time of the year brings the extra touch to every merchandise. Star Wars, Disney or Marvel: the Jingle bells aren't far away in the galaxy.
Casinos
Since this is a popular holiday which is all about a good time with the family, all about love and friends, it has extended to pop culture and entertainment. Even Casinos are joining, offering a festive version of the best slots you have to play around Christmas.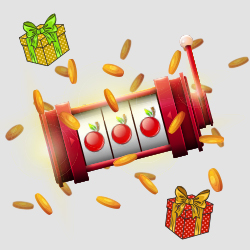 Obviously, we at Slots Capital join the fun with Christmas-themed slots, Santa games, and many promotions and free spins that spread seasonal vibes to every home!
Christmas Slot Story
Slots Capital stands for the best online slots, whether seasoned or not! This year, we are working hard to bring the best Christmas gaming experience to you all! We may not have a Secret Santa, but our Christmas-themed slots feature real money rewards, bonus spins, joy, and festive winning chances.
Christmas slot titles like 'Jack Frost' and 'Misfit Toyland' are on our list of games you must play during the holiday season. These Christmas slots and their stories will give our members a seasonal flair to win real money all year round! But we know these festive slots are enjoyed best in the Christmas time.
Celebrate Christmas Like No Other!
We have more than just one Xmas slot for you! With the various games, you can decide where to make your first spin. Will it be one of the introduced, or will it be a completely different online slot? You can trigger free spins on all the Christmas games with the right combination.
The slots inspired by the festive holidays are the cherry on top and a good way to celebrate the days filled with cookies, laughter, and gifts! Santa comes down the chimney and has left a lot of surprises in the Christmas-themed slots. Open the casino games and win big, discovering the hidden surprises. That is why you should give them a try!
Winter Wonders
Gifts, Christmas tree ornaments, and a big win? You can have it all! Play Winter Wonders today. Meet Santa, and he'll be bringing you fantastic surprises. Get into a seasonal atmosphere as you explore this lovely Christmas-themed slot game at Slots Capital.
Misfit Toyland
This Christmas slot story is the hottest game of Christmas! Santa Claus is coming to town and is ready to gift real money bonuses with this new Christmas game. In this fun and colorful game, players discover the Misfit Toyland, where toys are eager to help them win prizes with each spin!
Jack Frost
If you like Christmas slots, this one will make you get in jolly spirits. In this seasonal game, players witness the fight of Jack Frost against his brother Harold Heat to rule Christmas and control the weather! This 5-reel and 25-payline slot is a wonderful Christmas Slot story that keeps the holiday spirit alive for all players, even after the celebration.
Crazy Christmas
Santa and his helpers went crazy for the holidays, and things have gotten out of hand! Does a boat with wheels or a doll with the leg of a bear sound unbelievable to you? Go on and play Crazy Christmas. to find out what mischief Santa and his crew are up to this year. In the five reels and three rows insane prizes are waiting for you. Spin the reels to trigger the free spins feature including up to 25 spins for free!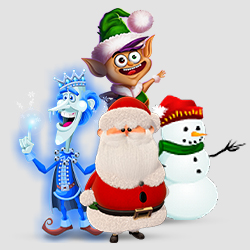 Christmas Reels and Promotions
Christmas will be epic at Slots Capital. Besides the large list of top Christmas slots, our Christmas promotions are also exciting and welcoming you to spin the reels. Be ready to unwrap the various Christmas presents we have to offer! Do not miss any, and spare a visit to the promotion section.
Find stunning match bonuses that will top up your next deposit. The Christmas spirits may be on your side with free spins or some sort of free play for the Christmas slots. There is, for sure, a fitting present for your festive entertainment at Slots Capital Casino. Christmas-themed slots and jolly bonuses are waiting for you!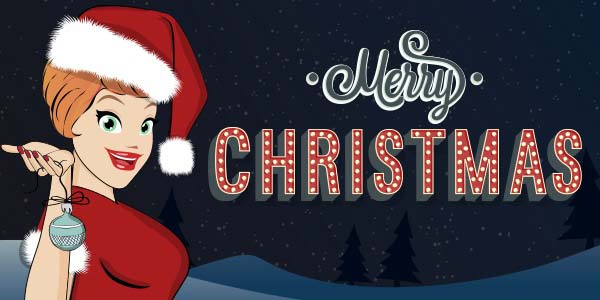 Merry Christmas from Lotty and the Slots Capital Team.
Now it's time to start the Xmas party by playing and winning big!