Paddy´s Day is on the doorstep!
What exactly are we celebrating today?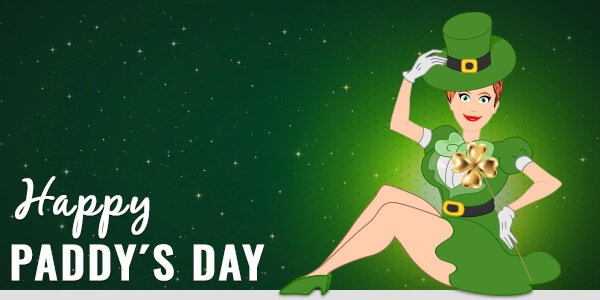 So what is this green craziness about?
Well after Valentine´s Day and Halloween spreading all over the globe from the Anglo-Saxon territory, there is another holiday which is now celebrated everywhere. Saint Patrick´s Day was originally a catholic holiday. After the Irish people spread around the globe it started to symbolize their proud and belonging. After a long time it became the perfect opportunity to have a party, and occasion for everyone to find within the Irish soul and to celebrate dress up all in green and drink a lot of beer. This means only in the USA 13 million beer mugs on Paddy´s Day, making this celebration one of the biggest global parties in the World. Fun fact that St. Patrick was not Irish, but from Wales and his color was blue not green. Probably he wasn´t drinking beer at all as the classical beer was produced 300 years after his death. 
At the moment it is estimated that 80 million Irish left their country to live abroad. Only in the USA 36 million people declare themselves as Irish. This makes up the 12% of the US citizens. 
Green became the new blue
The Irish spread around the Globe and they needed something symbolizing their roots. Saint Patrick Day became a perfect symbol of the Irish unity. This lead to the first ever Irish parade to be hold in New York instead of Ireland. That was the time when they first ever used the green color from the Irish flag, instead of the blue. The celebration became quickly popular. 
Beer beer beer
Saint Patrick Day became a worldwide party, which had nothing to do anymore with the catholic religion. It was also celebrated not only by the Irish. It became a symbol of the start of Spring. In New York 150 thousand people wold down the Parade on the 5th Avenue and the viewers are estimated to be around 2 million people. 
People are wearing green colors with orange and sing the song Beer beer beer.
The motto of Saint Patrick's Day:
My passports says I am American, my heart my origin, and my liver says I am Irish. 
Get your Saint Patrick`s Day Bonuses
REDEEM: LUCKYCHARM
Available 17-31.03.2018
Get 300% Bonus
No max cash out and 40 times rollover is attached!
Have fun and enjoy!