Top online casino blog news! 
Hey, there and welcome to the Slots Capital Casino Blog - Lotty´s Adventures! – The insightful and enjoyable forum for all of you experienced professionals, aspiring gamblers and everyone with a strong interest in making a bet every now and then. 
We're not going to turn down tired internet travelers who got here via the search engine algorithm's mysterious ways.
Looking for the fundamentals about how to get started in playing, specific info about a game or just a collection of fun facts?
We've got you covered!
Just ensure you consistently join up for our latest news, articles, amusing reads and interesting factoids on casino-related matters.
The Slots Capital Casino "Lotty´s Adventures" contains the most up to date seasonal and occasional promotions, casino games guides, interesting articles, and casino news. 
Enjoy the adventures of Lotty and many interesting articles of the current casino promotions!
Planning the winnings for 2019?
Time to manifest your dreams!
Big dreams require big actions!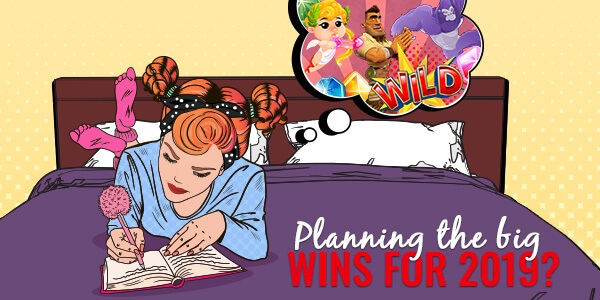 Are you writing New Year's resolutions this year? No matter how you feel about them, for many of us, this time of year is one of reflection. We think of where we've been—physically, mentally, emotionally—in the previous year, and make a list of our goals for the upcoming year.
I like to write a list of self-discovery questions that dig deep—the type where even though it's a question you're asking yourself, you feel like you've unwrapped a brand new, shiny nugget of truth. I like questions that make me contemplate my failures, think through my weaknesses, form strategies for my deficiencies. But I find I really love the questions that ask me what I like about myself. What I'm good at. What I'm proud of.
So maybe you also want to write a list, and plan your year ahead. Let us help you to start the year well, maybe with a huge winning to open new opportunities. 
LOVINGJAN
Available: 01-31.01.2019
300% Bonus
• 4$35 min. deposit
• No max cash out
Terms and conditions apply. 
Have fun and enjoy!