Thanksgiving Bonuses at Slots Capital
Details
And get 50 free Spins on Lucky Labyrinth!
Play with our little turkeys for some free spins!!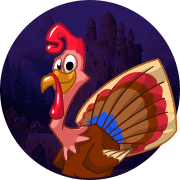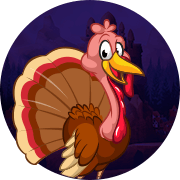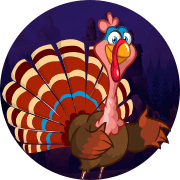 So our cute little ones want to play. You have the chance first to play with Turkleton, who brings you 150% bonus. Afterwards our little Tillie would want to play with you, with she you can get 250% bonus on your deposit. If you played with them, out shy Giblet will be available for you, who gives you 50 Free Spins on the game Lucky Labyrinth. 
Turkleton – 150%
• 5- 18.11.2019
• 150% bonus
• minimum deposit $35
• max deposit $500
• 30 times rollover
• no max cash out
Tillie – 250%
12-18.11.2019
• 250% bonus
• minimum deposit $35
• max deposit $500
• 45 times rollover
• no max cash out
Giblet – 50 Free Spins if found Turkleton and Tillie
• 12-21.11.2019
• 50 Free Spins on Lucky Labyrinth
• No max cash out
• 60 times rollover
Have you ever wanted the experience of losing your direction only to discover a new path?

And what it that path led you to a series of Slots Capital's wins? Follow the way to our new Lucky Labyrinth slot and soon you'll be guided to a world where fantasy and prizes collide. With 5 reels and 30 paylines, Lucky Labyrinth is a magical slot where you'll find no dead ends – every spin leads to massive wins with help from Wilds, Multipliers and special game features. The available coin sizes in this game go from 0.01, 0.05, 0.10 and 0.25 (configurable). You can select to play with 1 up to 10 coins wagered per line and the default bet configuration is set at $0.10 coin × 8 coins per line × 30 lines = $2.40. Lost in a kingdom far, far away, a girl and her brother are looking for a way to run free from the King of Goblins and his goblin army. As they try to escape and find their way out, they will get help from all sorts of curious characters, including a dour dwarf, an energetic fox and a super happy ogre. Also assisting along the way will be the Owl, the crystal balls and the special drop icon.
Terms and conditions apply. 
Have fun and enjoy!