Top online casino blog news! 
Hey, there and welcome to the Slots Capital Casino Blog - Lotty´s Adventures! – The insightful and enjoyable forum for all of you experienced professionals, aspiring gamblers and everyone with a strong interest in making a bet every now and then. 
We're not going to turn down tired internet travelers who got here via the search engine algorithm's mysterious ways.
Looking for the fundamentals about how to get started in playing, specific info about a game or just a collection of fun facts?
We've got you covered!
Just ensure you consistently join up for our latest news, articles, amusing reads and interesting factoids on casino-related matters.
The Slots Capital Casino "Lotty´s Adventures" contains the most up to date seasonal and occasional promotions, casino games guides, interesting articles, and casino news. 
Enjoy the adventures of Lotty and many interesting articles of the current casino promotions!
Get your Halloween inspiration from us!
Details
Hi there lovely beings, it´s Lotty here...
Halloween is here BOO!!
OMG Halloween is closer and closer! Since I was a kid this counts as one of my favorite holidays (strictly after Christmas and Thanksgiving of course).
There are so many things to do!
Halloween activities include trick-or-treating (or the related guising), attending Halloween costume parties, carving pumpkins into jack-o'-lanterns, lighting bonfires, apple bobbing, divination games, playing pranks, visiting haunted attractions, telling scary stories and watching horror films. 
First of all, I just love to decorate the whole house! I put carved pumpkins everywhere, hang up fake spider nets, everything that just comes to my mind!
As I love to invite my friends for a Halloween Party, the decoration is essential! For the party, I always try to serve my guests something "disgusting" but tasty! Finger food gains another meaning on a Halloween Party right?
Dressing up on a Halloween Party just makes it so much fun! This year I am going to be a witch, but I have collected some ideas for you!
What do you think, what will most of the people dress up this Halloween? I heard that Harley Quinn and Wonder Woman will be super popular this year!
Check out these Halloween costumer inspirations for yourself below!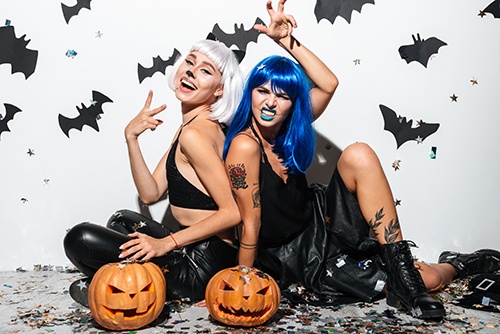 Source Shutterstock
If you are planning to dress up as a witch expect that you probably will not be too unique at the party... However, a cool costume with an awesome wig will make it up for you! The shinier and more colorful is the better in this case! And do not forget face paint!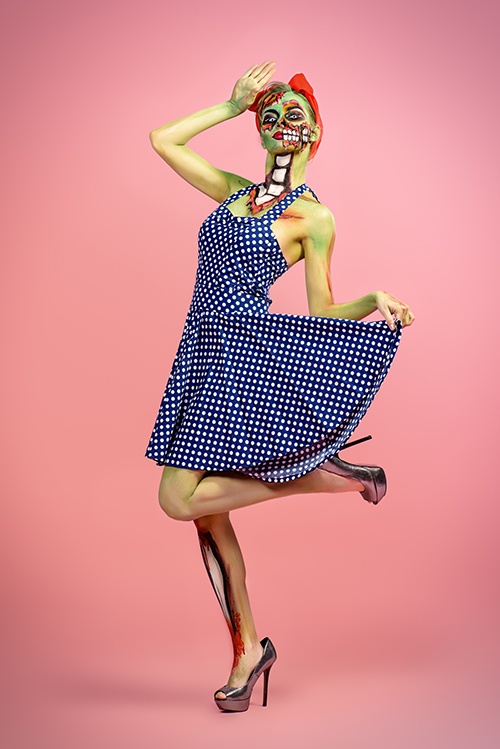 Source Shutterstock
Maybe planning to be a Zombie? Search no further for inspiration! I love to combine 1950´s style with everything, so why not to dress up as a Pin Up Zombie?
Source Shutterstock
Check out this super easy but stunning makeup! Try to combine your face paint colors with a wig and you will be the queen of the party!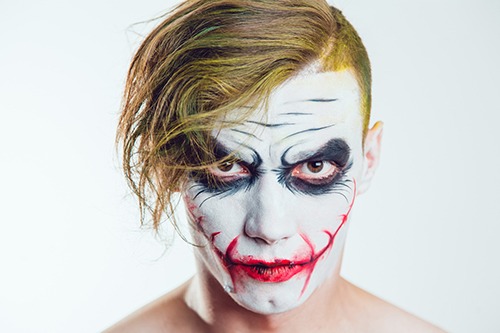 Source Shutterstock
Let´s not forget about the guys as well, so what about a "Why so serious?!" face? This is one of my personal favorites!