South African Specials for National Braai Day!
Details
Are you from South Africa? We have something for you!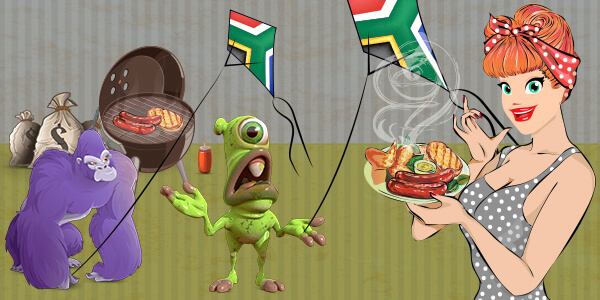 Hi there lovely beings, its Lotty here!
It is time to celebrate Braai Day at Slots Capital
Enjoy Braai Day with us! On this day South Africans unite in order to celebrate their rich heritage! Across race, language, region, and religion, they all share one common heritage. It is called many things: Chisa Nyama, Braai, and Ukosa to name few. Although the ingredients may differ, the one thing that never changes is that when South Africans have something to celebrate they light fires and prepare great feasts.
Get your South African specials -100% Bonus!
You have the chance now to grab your 100% bonus with only 20 times rollover!
Redeem the code RAINBOW100 and start to play right away!
The minimum deposit you need to make in order to receive the bonus is R350. 
Available between 24 - 30 of September 2017
Enjoy!